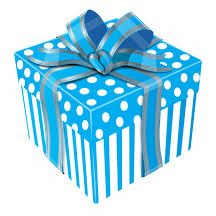 THE GIFT OF MUSIC
SIGN-UP HERE!
GIFT pack, GIFT 2-pack, *GIFT 3-pack (*best discount) on SALE!!
each GIFT pack is a 6-week online course
2-pack: you get twice the number of lessons!
3-pack: you get three times the number of lessons!
      "learning the FUN way!"
$333 (GIFT pack, 1 song!)  
         *50% off! (exclusive, time-limited offer) *package valued at $680  
$599 (GIFT 2-pack, 2 songs!!)  
         *50% off! + additional $80 discount! (exclusive, time-limited offer) *package valued at $1,360   
$899 (GIFT 3-pack, 3 songs!!!)  
          *50% off! + additional $120 discount! (exclusive, time-limited offer) *package valued at $2,040   
Sign-up here TODAY with Eddy for this exclusive, time-limited offer!!
Don't you just love it when your favorite song is being played on the radio or your go-to record collection? Do you know what's even more fun than listening to your favorite song? PLAYING your favorite song on the PIANO by YOURSELF or even better WITH FRIENDS!! That's why I've designed a brand new INNOVATIVE and UNIQUE way to learn to play - the EASY and FUN way! - especially for grown-ups who have always wished they had the talent or the time but never thought it was possible. IT IS POSSIBLE!!  How, you ask? Good question...Easy answer: WITH ME - the one and only EDDY BISHAI as YOUR COACH!! 
All you have to do is sign up for one of my 3 GIFT packages (either 1, 2 or 3 songs) and I will teach you EVERYTHING YOU NEED so that you can PLAY JOYFULLY and WITH CONFIDENCE! 
I encourage you to sign-up now (don't wait! - the amazing discounts I'm offering here are not going to last...first come first served until I reach course capacity! ). You'll have the opportunity to learn with me individually and in a series of group classes where we're going to have SO MUCH FUN learning the basics and discovering how amazing it is to be able to play our favorite songs as a group together! There will be GAMES and PRIZES too!!    
Just like signing up for a gym membership or a discounted package of 1-hour massage therapy sessions - once you purchase THE GIFT of MUSIC you can schedule your group or individual lessons with me at a time that is most convenient for you. I also encourage you to complete your lesson schedule within 6-8weeks but you will also have LOTS OF FLEXIBILITY to spread out your lesson package over 2, 3 or 4 months if you would prefer to do that.   
You can also GET ONE as a GIFT for a FRIEND or FAMILY MEMBER!  This would be a very thoughtful gift for anyone that loves music as well as a gift for yourself that you can share with others! Why not purchase a 3-pack and invite 2 friends to join you at our SUPER FUN group lessons! 
I CAN'T WAIT to start teaching you how to play your FAVORITE SONGS and YOU ARE GOING TO BE AMAZED at HOW FUN and EASY it is so SIGN-UP TODAY and LET'S PLAY!!